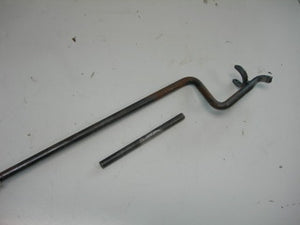 AirWard, Compressor - Valve Spring - Aircraft Engines
The Valve Spring Compressor and Rod, with Wooden Handle, are a great Tool for removing/installing the Engine Valve Springs using one hand to compress the Valve Springs and the other hand to remove/install the Valve Stem Keepers. Required for use with Lycoming MSB388C Valve Inspection.
Can be used on all Aircraft Engines.